Regular price
Sale price
$300.00
Unit price
per
Sale
Sold
.
SEE IT LIVE IN YOUR ROOM
Scan the QR code to continue the experience on your mobile device.
Use the password 'frame' to access the demo store.
Already on mobile? Open this page with Safari on iOS or Chrome on Android.
To continue the experience, open this page with Safari on iOS or Chrome on Android
.
Pair it with a frame
Frame options are for visualization purposes only.
BUILDING YOUR EXPERIENCE
powered by Blankwall
Take a few steps back.
Let your camera see more of the scene.
Start
powered by Blankwall
Description

Maple wood, magnet, fish line

2020

10 x 10 x 45 cm

3.9" x 3.9 x 17.7" in

 
Authenticity

The artwork comes with a Certificate of Authenticity signed by the artist.
Shipping & Returns

We offer FREE shipping on all products. If for any reason you are not satisfied with your purchase, you may return it within 7 days after delivery date and receive a full refund for the price of the product. Return shipment costs are the responsibility of the customer.

Please note : Custom duty and import VAT may apply
Ask a question

We will be glad to answer you. Please email us at: info@thecurators.com
View full details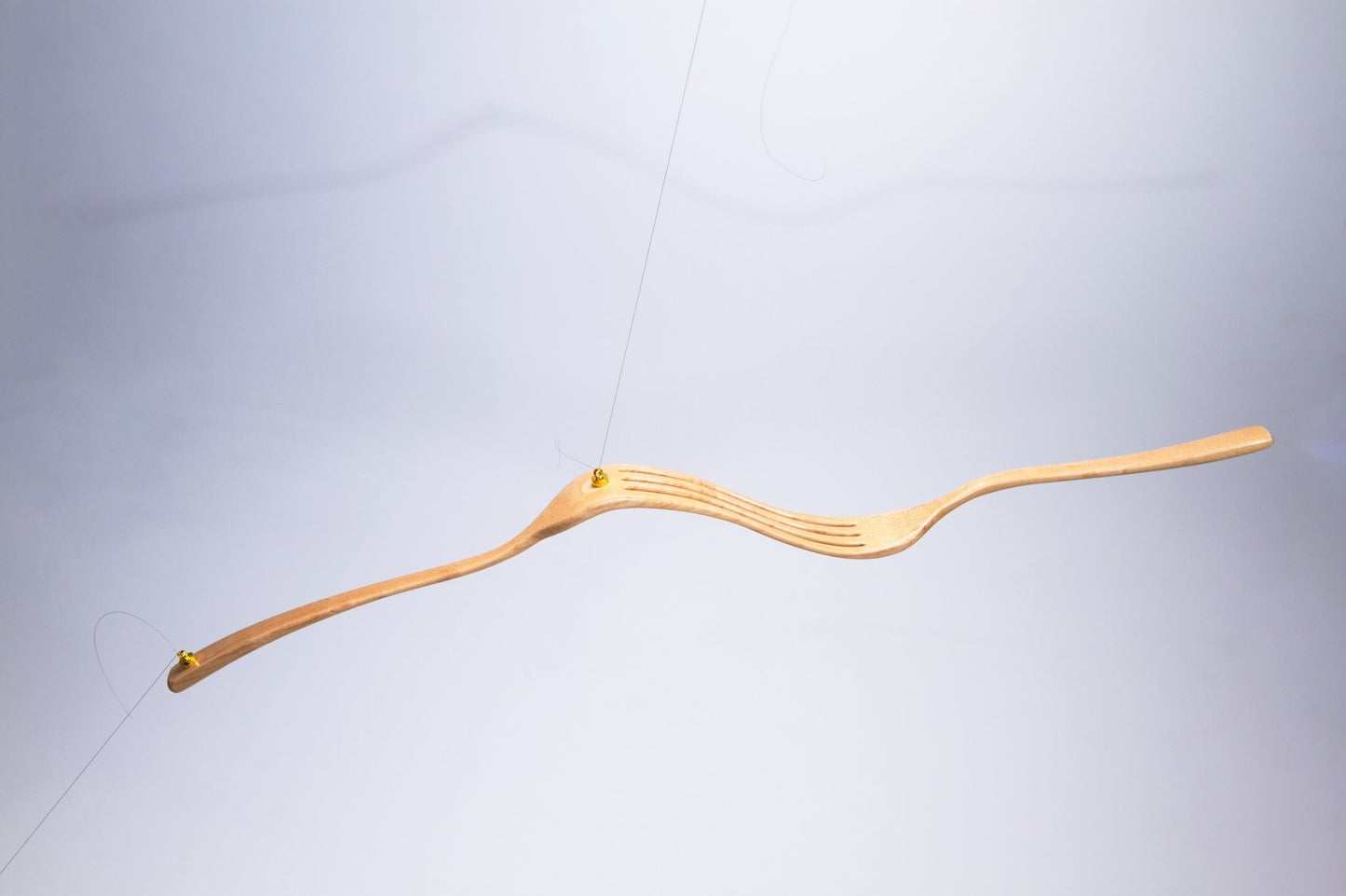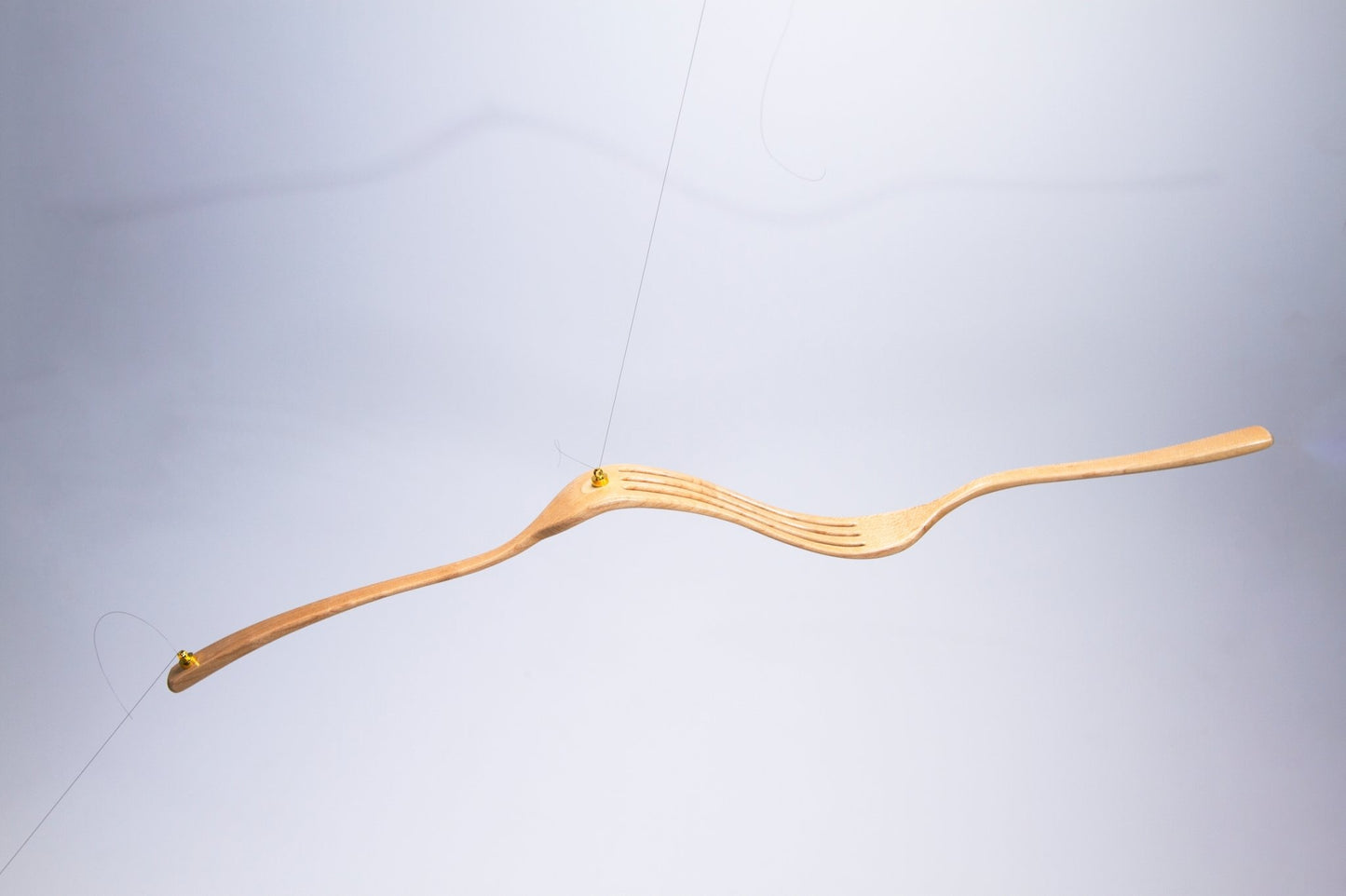 Hiroshi Shafer was born in Tokyo, Japan. He received a BFA from Tokyo Zoukei Art University in Tokyo in 1997, Japan.
He moved to New York 2004. He lives and works in Brooklyn, NY.
He has exhibited nationally and internationally including Fountain Art fair Miami Fl., Exit Art Gallery, NYC, NY., Flux Factory, Queens., God of Love workshop in Prague Czech Republic, Yogiga Expression Gallery seoul, South Korea, Hakusen Gallery Tokyo.
"I am interested in the visual vocabulary that arises between both New York City and Toyko culture. The similarities of the two cultures ignite my desire to craft and create a reflection of such dedication in creative practices. This is a constant thread within my creativity. My work is also known to embody the satirical impression of the lack of practicality brought on by these cultures. Through the interpretive form of my sculptures, comes freedom which gives way to social curiosity. It is the universalized culture of the people of New York City which continues to serve as the creative platform which drives my ever-evolving sculptural endeavors. 
My recent Project "avec" which comes from the French preposition word "avec" (With) meant "Couple" in the '80s in Japan. Imported words are often mistranslated in my Country. This weird social phenomenon inspires this Project "avec" in Japan.  
 Mansion(Jp) = Apartment(EN), consent(Jp) = outlet (EN),
Hotchkiss (Jp) = stapler (EN) Etc…..
Pair of Spoons or Plural Spoons are representing the uncomfortable and unusual truths in our lives.  Ultimately, my aim through conversational provocative sculpture is to tickle the profound truth out of each person. My sculpture provides the necessary highway for people to discuss such shared perspectives.  
North and south on magnets are strange but usually natural science in the textbook.  I install magnets in the section of each joint of my sculptures.  It makes unbalance positioning also an impossibly small part of the joint. Also, you can't tell where the position of the magnets is from the surface. I use the main structure of the piece as maple wood. It makes a super small size of spoon or thin shape. I couldn't make it happy with another media.   EX. Plastics or metal."
Visit Artist's Page