Q. Tell us about yourself and how you came to be an artist…

A. Since I'm young I have this urge of expressing myself and being creative, rather it be it dance, photography, carpentry work or painting.

Q. What is your creative process ?

A. I nourish myself from my observation of society. Human behavior fascinates me and I try to transcribe that into painting and sculpture.

Q. Your main character trait?

Q. Describe your work in three words...

A. Strengh, Body language, Human.
Q. How do you feel about the use of color in your practice?

A. I mostly use strong colors in my work, I feel like they are expressive and full of sense.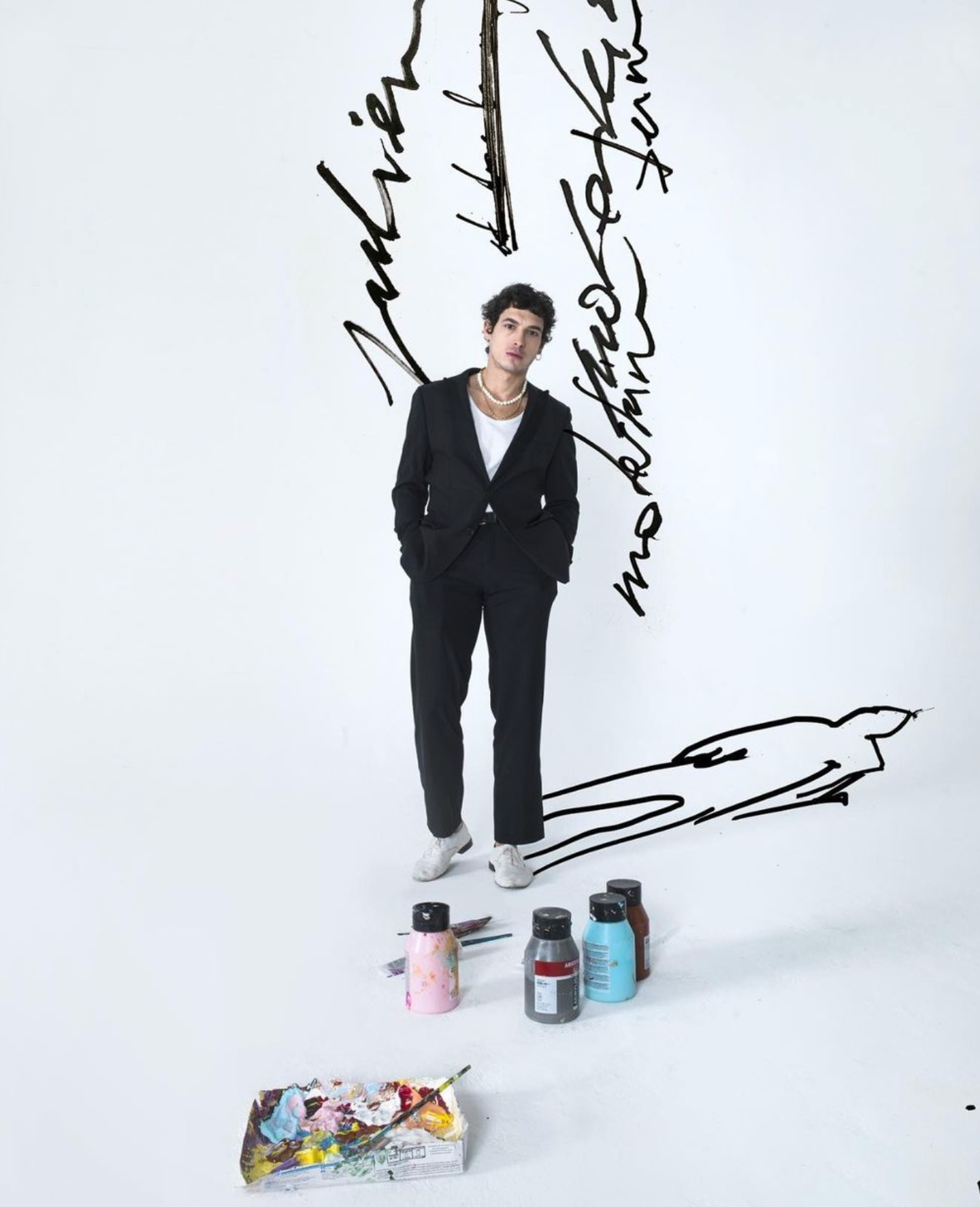 Regular price
Sale price
$1,850.00
Unit price
per
Regular price

Sale price

$1,200.00

Unit price

per

Regular price

Sale price

$1,400.00

Unit price

per
A. It all depends of my mood and the season.

Q. How does the subject of human chemistry and human behavior passionate you?

A. My art is a manifestation of an emotion I am trying to depict into painting or sculpture. In a way it gives me the opportunity to freeze these emotions in time.

Q. Who are some contemporaries or figures in art history who have influenced you?

A. Georg Baselitz, Juergen Teller, Cy Twombly, Jean-Michel Basquiat.

A. Stupidity in all ways.

Q. What do you enjoy the most about your friends ?
Q. If you could have diner with anyone dead or alive?
Q. Are you experiencing any blocks in you practice right now ?

Q. Your dream of happiness ?

A. Live my life the way I want to.

Q. What makes you excited about the future?

A. Growth, in and with my art.

Q. Current state of mind ?